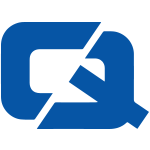 Overworked minicab drivers may be allowing their long hours to jeopardise their safety on the roads.
MPs and road safety charities are reportedly scrutinising legislation over working hours for minicab operators amid concerns about the 16-hour working days experienced by many drivers during the recession.
It is feared that minicab drivers' hours, which are not legislated for under the European working time directive, are leaving many taxi operators sleep-deprived and unable to drive safely.
Department of Transport figures for 2007 show that 1,050 accidents took place involving taxi drivers, with 11 of those being fatal.
One minicab driver told Channel 4 News: "I've had airport jobs in the early hours, and you can feel your eyes closing as you're driving. It's worrying. If I'm working long weekend shifts back-to-back, I'll sleep in the car."
Earlier this month, tyre specialist Continental reminded motorists that failing to concentrate properly or carrying out distracting tasks while driving is likely to increase the chances of an accident.
For the #1 cab insurance, visit ChoiceQuote