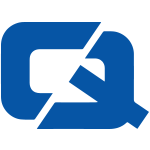 Taxi drivers have been advised to take the opportunity to buy a new vehicle while the scrappage scheme is still in place.
Cab dealership Mann & Overton London (M&O) has suggested that "now is the time to buy" given the financial incentives currently on offer by the government.
The company's recommendation comes after it sold its 200th new vehicle through the scheme to Ian Goulden, a cabbie from Erith who purchased an LTI Vehicles TX4 London taxi.
Peter Rigden, general manager of M&O London, welcomed this news, which he said showed the ongoing popularity of the government scrappage initiative.
He added that other taxi drivers thinking of upgrading should do so "before the funding completely runs out in February 2010".
The impact of the scrappage scheme has also been welcomed by the Society of Motor Manufacturers and Traders, which suggested that the programme has benefited drivers, the industry and the environment.
Visit ChoiceQuote, the #1 for taxi insurance