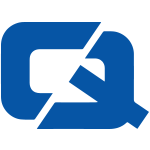 25 March 2013

A decision to reinstate a taxi rank outside one of Scotland's busiest train stations has been welcomed by cabbies in the area.
Edinburgh City Council announced that the facility at Haymarket in the Scottish capital would be reinstated and is expected to help to ease traffic congestion around the site, the Edinburgh Evening News reports.
Haymarket is the smaller of Edinburgh's two major train stations but is still a key point with the majority of services to the north, east and west leaving from Waverley passing through the facility.
Cabbies in the capital have welcomed the decision from the local authority and commuters will be able to use the facility in the next two weeks once resurfacing work on the road has been fully completed.
Alan Howie, departmental adviser to transport convener Lesley Hinds, said in a letter published by the news provider: "On completion of the Haymarket junction works, the taxis will be relocated back to the former area used for ranking immediately outside the station frontage."
For the #1 taxi insurance, visit ChoiceQuote