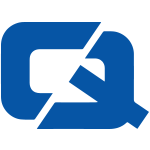 One caring cabbie salesman is hoping to unite motorists across the country in their support for charity.
Taxi insurance customers may be among those touched by the dedication of Harvey Cohen to raising money for sufferers of Duchenne muscular dystrophy.
Mr Cohen, whose youngest grandson has the disease, is calling for support for his daughter's One Can Make a Difference campaign, which aims to raise awareness and money.
"In our line of business we pride ourselves on assisting people with all types of disabilities. Duchenne muscular dystrophy is the most aggressive form of muscular dystrophy which affects almost exclusively boys," he stated.
Andrew Shaw, dealer principal of M&O Manchester where Mr Cohen works, said that when he heard about the campaign, he wanted to offer his support.
"I hope that other cab drivers will feel the same so that we can give new hope and comfort to young children across the UK," he said.
The campaign not only relies on the support of drivers – such as taxi insurance holders – but also on help from celebrities, with David Gest among those offering to help raise funds.