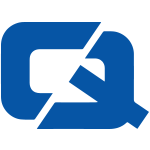 Taxi drivers in one city are so fed up with roadworks and jams they have recorded a song on the subject.
The Edinburgh Evening News reports drivers from one of the area's firms put together a track called Hacked-Off Taxi Drivers after forming a band.
Drawn from the ranks of Central Taxis, the group is now hoping to get the track played on local radio stations and use it to raise donations for disabled children.
Quoted by the paper, driver Roy Reynolds said: "I've tried putting it on in the cab, especially if we get stuck waiting because of roadworks."
He added the song had been a big hit with passengers who are also sick of constant road closures affecting Edinburgh's traffic flow.
He also said passenger journeys in his firm's cabs were going up by about £2 each because of taxis waiting in the delays.
Taxi insurance customers fed up with their own regular jam problems could be inspired by the move, which could see an official CD produced in an Edinburgh recording studio.
Economic growth in Edinburgh has led to worsening traffic problems as more jobs create an increase in the number of people using cars to get to work in the city.