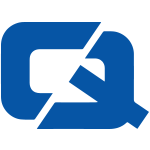 Taxi drivers in Halifax and Calderdale are being hit by rising fuel costs, meaning that passengers could end up paying higher fares.
Now that unleaded petrol has topped the £1 threshold at most local filling stations, fares could rise by as much as a fifth, reports the Evening Courier.
Taxi driver Zahour Ahmed said that cabbies will have to do something to recoup extra fuel costs.
"We are being forced into a situation to raise fares and it will be the customer that will suffer. They could rise 20 per cent," he told the newspaper.
Calderdale Taxi Association is arranging a meeting to discuss the possible fare hike.
Halifax's fuel concerns come as the cost of taxi licences in Southampton are set to rise by eight per cent to £150.
New licences and annual renewals are both expected to rise and the money raised will pay for more enforcement officers, said the council.