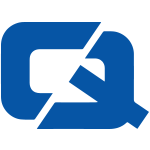 Taxi drivers in Gravesham are set to have CCTV cameras inside their cabs, after securing money from the EU's Urban Thames Gateway fund.
Following the death of Gian Chand Bajar, a cab driver found lying on a road in Gravesend, cabbies have been lobbying for more security measures.
Now £59,000 has been secured from the EU fund, which will be matched pound-for-pound by Gravesham Council, the police, the Crime and Disorder Reduction Partnership and the cabbies themselves.
More than 100 taxi and private hire drivers have already signed up to have CCTV in their cars.
Gravesham's United Taxi Group communications officer Rick Davis told News Shopper: "I am sure other councils and authorities will follow suit, so this will be a flagship scheme."
Cabbies in Lynn have hit out against West Norfolk Council, furious that its licensing panel has been granting first registrations and renewing licences for taxis falling well outside age and mileage limits it introduced in April 2006.