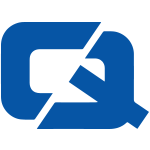 Organisation Tyresafe is calling upon cabbies – potentially including those with taxi insurance – to make sure their vehicles are safe this festive season.
The group has issued the plea in response to findings by Avon and Somerset Police that many of the area's cabs have defective tyres and low treads.
Officers handed out warnings to the drivers about their vehicles and described the results as "disappointing".
Meanwhile, Tyresafe said that the findings were "worrying".
"It is only right for customers to assume that when they use a taxi, it is fully road legal and that the tyres are in a safe condition with the pressures and tread depth maintained at the correct levels," the organisation stated.
Spot checks in Somerset saw seven vehicles removed from the roads recently as council and police officials attempted to protect the safety of residents, the Chard and Ilminster News reports.