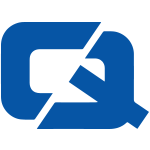 23 October 2012

Changes should be made to the British time zone which would make driving potentially safer in the evenings, according to a number of organisations.
This Sunday (October 28th), the clocks will go back in the UK, which will mean an extra hour in bed for many people. However, the move will not do motorists any favours, according to GEM Motoring Assist.
David Williams, chief executive of the company, said that he is backing the Lighter Later campaign which will introduce more daylight in the evening.
"There is strong evidence to show that road accident rates continue to rise each autumn, directly after the clocks go back. The reduced daylight hours not only mean that motorists are driving in the dark during rush hour, but pedestrians and other road users, particularly school children, are also at an increased risk."
According to figures from the Department of Transport, bringing the British time zone forward by an hour in both winter and summer could prevent around 80 deaths and 200 serious injuries on the roads each year.
The move could benefit those who use a vehicle for a living, such as taxi, lorry and fleet-car drivers.
Simon Best, chief executive of the Institute of Advanced Motorists, said: "We want to see a three-year trial of the new daylight system. If the trial period proves the new daylight hours have a positive effect on road safety, it is clear that it is the system we should keep."
Tyresafe has advised motorists that with the clocks falling back this weekend, they need to ensure that their car is ready for the months ahead.
Stuart Jackson, chairman of the company, warned that winter is well and truly on its way and there is a need for extra care and attention on the roads. He noted that surfaces can become slippery and dangerous so it is important that tyres are in the best possible state and inflated to the right level to deal with whatever they drive on.
Visit the #1 Taxi Insurance page