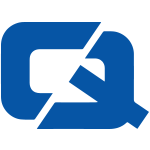 A taxi firm in Fenland, Cambridgeshire, has claimed that the area is one of the cheapest in the country to hire a cab.
However, bosses now want the council to introduce a maximum fare to be able to cover the rising costs of insurance, fuel and licensing fees. Recent figures showed that the area was 356th out of 363 councils for having the cheapest fares.
Fenland Taxis stated that for a two-mile journey the neighbouring towns of Kettering, Boston and Breckland all charged higher fees.
Kim Winterton, licensing regulatory officer, told the Wisbech Standard: "Councils are not obliged to set a maximum fare for their area, they could decide instead to rely on market forces to establish the going rate and at the same promote competition."
Fenland currently has a population of 92,900 and without a maximum fare charge taxi drivers believe they are losing out on revenue that is being generated by firms in nearby areas.
Visit the #1 Black Cab Insurance page