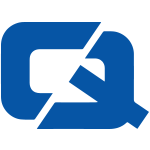 Transport for London and the Metropolitan police are working to crack down on illegal taxi drivers in the Islington area over the holiday season.
Together, they have launched an anti-tout ad campaign aimed at warning women in particular of the dangers of using illegal taxis.
A new 'Cabwise' service is to be made available over the Christmas period through which partygoers can simply text HOME and will receive a list of licensed firms, the Islington Gazette reports.
Commenting on the new initiative, Mayor of London Boris Johnson said he understands the temptation that touts provide to innocent people trying to get home at night.
But he added that they are "unscrupulous" and most likely driving without taxi insurance.
"I urge anyone heading out over the Christmas period to make a note of the Cabwise text number before they do so… Please be safe, not sorry," he said.
This follows a recent operation in Wales in which police discovered 22 unroadworthy public service vehicles on the road in one night.
Visit the #1 Taxi Insurance page