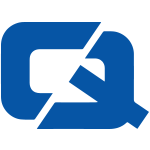 Taxi drivers in Canterbury have voiced their disappointment over rules which prohibit them from flying England flags from their vehicles.
The local city council has stated that regulations ban signs, motifs and emblems from appearing on the side of cabs, thereby preventing drivers from displaying flags during the World Cup, reports BBC News.
According to the rules, cabbies would place themselves at risk of having their licences revoked were they to ignore this regulation, which has prompted complaints from the sector.
Larissa Laing of Canterbury City Council maintained that the "very strict rules" must be upheld, but reminded drivers that the authority is happy for them to be seen wearing football shirts.
The council also said it would be willing to review the policy, but only if a full consultation were to take place.
Transport for London has already announced that it will be relaxing the ban during the World Cup, allowing cabbies to fly the flag in support of "the country of their choice".
ChoiceQuote – #1 for taxi insurance