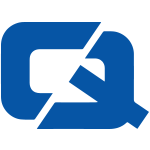 Cardiff taxi drivers could be set to enjoy an added level of security on the job if proposals made by a surveillance firm to fit the city's cabs with cameras go ahead.
At least that is the opinion of a number of cabbies in the area, who have welcomed the plans, claiming that a camera could act as a deterrent to would-be rowdy passengers.
While some council figures in the city have claimed that such measures would be intrusive and a violation of passenger privacy, taxi drivers have said they do not think it will be a problem.
Delta Cabs' Naz Nourizadeh told the South Wales Echo: "You are filmed everywhere these days, even on the bus. Why not in a cab?"
This comes after it was revealed that 30 hackney carriages in Doncaster are to be fitted with cameras in a bid to prevent abuse and violent crime, making the transport mode safer for both drivers and passengers, the Star in South Yorkshire reported.
Visit ChoiceQuote for the #1 taxi insurance