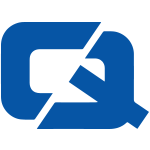 Taxi insurance policyholders in Basingstoke have praised the implementation of CCTV cameras in the area's cabs.
Chairman of the Basingstoke Hackney Carriage Federation Terry Cooper told the Gazette that cabbies feel a lot safer now, thanks to the equipment.
"Those rowdies that start to give you threats, they're non-existent once you tell them they're being recorded on sound and vision," he said.
Mr Cooper added that the very warning that the footage can be used as evidence in court is "like a magic beam" that turns would-be troublesome passengers into "church mice".
As a result, police in the area have not yet been obliged to access the recordings, owing to their deterrent nature.
Meanwhile, police in Leeds recently lent their support to the city's cab insurance customers, pledging to step up patrols on the Old York Road – an area where drivers had experienced threats of vandalism, according to the Express and Star.
Visit the #1 Taxi Insurance page