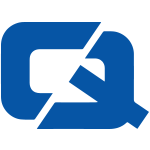 Taxi drivers in Chesterfield have warned that many cab companies are facing financial hardship due to the number of vehicles operating in the area.
Chesterfield Hackney Association is calling on the borough council to implement a cap on the number of taxis over concerns that drivers are now struggling to make a living, reports the Derbyshire Times.
The number of hackney carriages licensed in the area has increased from 40 in 1995 to 173 in 2010, despite the fact that only 19 rank spaces are available.
As a result, drivers are now writing to Chesterfield Borough Council to request that it conducts a survey to establish the level of demand for taxis in order to highlight the scale of the problem.
Dave Hopton, chairman of the Chesterfield Hackney Association, said: "It's urgent we have an unmet demand survey because the town is ridiculously overcrowded with taxis."
This comes after the Crewe Chronicle reported last month that councillors in Crewe and Nantwich are considering implementing a licensing cap in response to similar concerns from drivers in the area.
Visit ChoiceQuote for the #1 taxi insurance