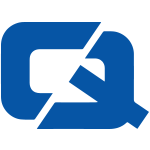 Chiltern district council has permitted taxi drivers to raise fares by 15 per cent after they objected to an original proposal of ten per cent, it has been reported.
With the rising price of fuel, motor repair costs and taxi insurance premiums to pay, drivers were adamant their fares rise by at least 15 per cent, according to the Bucks Free Press.
Chiltern District Drivers Association chairman Jim Tilbury said: "We want a living wage."
Taxi drivers contested the ten per cent rise to the council's licensing committee, saying their fares needed to be brought in line with taxis in other districts.
Mr Tilbury explained that in Colchester a two-mile journey is £6.80, but even after the 15 per cent increase, Chiltern drivers will still be charging a great deal less, £5.40.
Taxi fares have been increasing all around the UK this month, with Bristol's by six per cent, Edinburgh's rising by 20p, and the Cotswolds' by 30p.
Visit the #1 Cab Insurance page