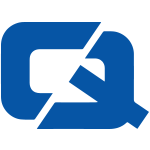 York authorities are to increase the number of taxis operating in the city in a move which is claimed will promote local business.
City of York Council is expected to approve the issuing of additional taxi licences next week as part of its ongoing policy to expand trade.
The Press reports that these expansion plans have raised concerns among many cabbies that the taxi sector will become overcrowded, which could be potentially harmful during the recession.
However, Richard Haswell, the council's head of licensing and safety, stated that it has received no complaints from the public over this issue.
He added: "The issue of additional vehicle licences will increase business opportunities supporting York's economy and strategy objective of being a thriving city."
Last month, trade union GMB demanded that the council act to ease overcrowding in the taxi sector of Chelmsford, threatening strike action over concerns that many drivers are seeing their businesses adversely affected.
For the #1 taxi insurance, visit ChoiceQuote