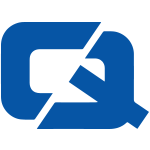 Cab drivers in Clacton have threatened to organise a strike unless the local council takes steps to clamp down on unlicensed taxi operators.
At a recent union meeting, licensed hackney carriage and private hire drivers complained that illegal cab touts were seemingly able to work freely in the Essex seaside resort.
This, coupled with high licensing fees and the large number of legal taxi operators in the town, means that many drivers have to work 80-hour weeks in order to make a living, it was claimed.
Terence Flanagan, national organiser of the GMB trade union's professional drivers' division, warned that if the council did not move to improve conditions, his members would take action.
"GMB members will vigorously organise political and industrial action to solve the communication problem and get the council to listen to the drivers. Any action is likely to include unannounced strikes," said Mr Flanagan.
The GMB was recently involved in a campaign by taxi drivers in Leeds against a local council plan to reduce the maximum age of uninspected private hire cars from eight years to six.
A compromise saw the council agree to change the limit to seven years.
Visit ChoiceQuote for the #1 taxi insurance