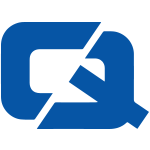 Taxi drivers in Colchester are to be able to take advantage of two new ranks in the town, which are designed to aid businesses operating in the area.
Following consultation with local cabbies, Colchester Borough Council has introduced a new permanent rank and a night time rank in the town centre, stating that they are "urgently needed".
In addition, amendments have been made to road signs in a number of areas in order to improve the flow of passengers.
Tim Young, Colchester Borough Council's portfolio holder for street services, said that the addition of the new ranks will be of benefit both to local cabbies and to their clients.
He said: "These new facilities will also alleviate queues from the High Street rank and give Colchester's taxi drivers another opportunity for business."
This week, the Evening Gazette reported that cabbies in Stockton are currently engaged in a row with authorities over concerns that traffic flow regulations surrounding a town centre taxi rank are making the area unsafe.
Visit ChoiceQuote, the #1 taxi insurance page