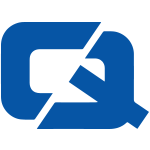 Cotswold District Council is amending the conditions of its local area knowledge exam for cab drivers in order to speed up the licensing and recruitment process.
The authority is to make aspiring private hire drivers exempt from the written test, which contains 20 questions on the layout of the local area, reports the Wilts and Gloucestershire Standard.
This test was in place to ensure that drivers are familiar with routes through the district, but it has now been deemed unnecessary due to the fact that most private hire cars are used on longer-distance trips out of the area.
Kate Bishop, the council's head of public protection, said the fact that such firms are only allowed to carry out pre-booked journeys would also give newer drivers more time to research routes in advance.
The test will remain in place for hackney carriage drivers.
Last month, the Birmingham Mail reported that Birmingham City Council is set to make its licensing laws more stringent, a move designed to make it harder for immigrants to apply to drive taxis without proper criminal record checks.
For the #1 taxi insurance, visit ChoiceQuote