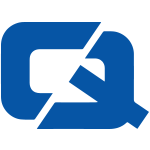 Taxi insurance customers in the Kirklees area have welcomed moves made by the council to try to solve issues surrounding proposed licensing fees hikes.
This comes after a meeting between the Kirklees Hackney Carriage Association and Dewsbury West councillors was held in which both parties agreed to reach a compromise with regards to fee payments.
Akooji Badat, vice chairman of the association, told the Batley and Birstall News: "This is good news for taxi drivers and customers. I really think we were heard and we hope when the council comes to make its decision we have secured a deal."
Original proposals made by the council entailed an annual increase from £65 to £85 to purchase a new taxi licence and a jump from £37 to £60 to renew a licence every year.
Meanwhile, the Kidderminster Shuttle recently reported that taxi insurance customers in the area intended to stage a protest against the council, which intends to make it a legal requirement for all vehicles to be wheelchair-ready.
Visit ChoiceQuote – for the #1 taxi insurance