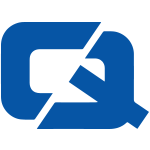 Taxi insurance customers operating in Westminster have accused the city council of not playing fair when it comes to parking rights.
They have claimed that they are hard done by in their line of work because they have to pay a minimum of £3 every time they need to go to the toilet.
According to the Rail Maritime and Transport Union, which is made up of the black cab insurance customers making the complaints, drivers are being forced to pay parking fees because they are not permitted free parking on bays close to public toilets.
General secretary of the union Bob Crow told BBC News: "Black taxi drivers provide an essential service for Londoners and Westminster should play fair and cut our members some slack with the parking enforcement to enable them to park up and do the necessary."
Meanwhile, taxi insurance customers in Kidderminster staged a protest this week against council proposals to upgrade fleets with wheelchair access, reports the Kidderminster Shuttle.
For the #1 taxi insurance quotes – visit ChoiceQuote