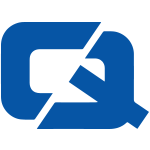 Blaenau Gwent council in Wales has called on all taxi firms in the area to sign up for its Cab Safe scheme which aims to increase the safety of the town's late-night revellers when getting home.
The council plans to extend the initiative, which was launched in 2006 in Carmarthenshire, to cover the whole of Gwent.
It started with nine taxi firms on board but councillors have since appealed for more to join their force.
Councillor Keith Barnes, executive member for the environment, told the Gwent Gazette: "I urge anyone needing a taxi to take advantage of this scheme.
"It is an essential and modern way of ensuring their safety and protection."
He added that illegal cabbies who have no taxi insurance pose a serious risk to passengers, particularly in the event of an accident.
CabSafe is a system whereby people who need a lift home can text CAB to 83222 and will receive a text back with numbers for nearby taxi firms.
Meanwhile, London lord mayor Boris Johnson has recently made it his mission to tackle the dangers of illegal taxi touts.
Visit the #1 Taxi Insurance page