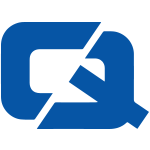 Police in Coventry have led a clampdown on cabbies driving in unsafe or uninsured vehicles in a bid to improve safety standards in the sector.
The constabulary subjected 43 vehicles to on-the-spot checks last week as part of a campaign to combat rogue operators, reports the Coventry Telegraph.
Half of those checked failed the tests, with 11 taxis being seized for offences such as a lack of taxi insurance, mechanical faults, locked emergency exits and rigged meters.
PC Dean Wainwright of Stoney Stanton Road police station warned cabbies that its operation in the area is set to continue in order to protect the interests of the public.
He said: "While we are still getting numbers like this we will continue to carry out checks."
Last week, the Glaswegian reported that Glasgow authorities are demanding that local drivers apply for licenses as part of strict new regulations designed to raise standards.
ChoiceQuote – the #1 for taxi insurance