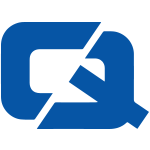 Northern Ireland's Driver and Vehicle Agency (DVA) has initiated a crackdown on taxi drivers operating in contravention of industry regulations.
A total of 266 cabbies were subjected to spot-checks of their vehicles and documentation over a six-week period across August and September, reports the BBC.
In performing this survey, the DVA uncovered a total of 271 different offences, including seven drivers found to be operating without a licence and six without taxi insurance, as well as a number of instances of defective vehicles being used.
As a result, a number of these drivers had their insurance policies and taxi plates revoked or suspended.
Enforcement manager Stephen Spratt stated that the number of offences was potentially attributable to drivers taking liberties in a bid to keep afloat during the recession.
He said: "The level of non-compliance seems to have taken a turn for the worse."
Earlier this year, Northumbria Police launched a similar initiative in order to catch out cab drivers who had failed to take out appropriate insurance.
Visit ChoiceQuote for the #1 taxi insurance