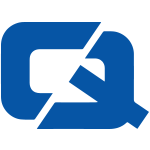 Authorities in the Bristol area have allied to launch a crackdown on unsafe taxis operating in the vicinity of the city's international airport.
Bodies including North Somerset Council, Avon and Somerset Constabulary and the Department of Work and Pensions have conducted a number of spot-checks on cabs ferrying passengers to and from the site.
It was found that one in four of the vehicles were not fit to be on the road, with problems ranging from potentially dangerous mechanical defects to a lack of a proper licence.
Felicity Baker, executive member with responsibility for licensing at North Somerset Council, described the findings as "worrying", due to the danger such conduct poses to the public.
She added: "Further vehicle checks will be carried out at the airport to ensure that standards are raised. This is essential to ensure public safety."
In December 2009, authorities in Derbyshire conducted a similar series of spot-checks on local cabbies, finding that many were driving with below-standard seatbelts, lights and tyres.
Visit ChoiceQuote, the #1 for taxi insurance