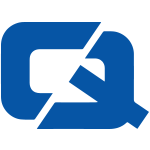 LTI Vehicles has welcomed measures announced by London mayor Boris Johnson to tackle the problem of unlicensed taxi touts.
Those operating such vehicles, which may undermine lawful tax insurance customers, have contributed to crime levels in the capital, the manufacturer claimed.
Proposals put forward by Mr Johnson include increasing the number of cab enforcement officers and implementing a "one-strike" rule that would see offenders losing their license when convicted.
A spokesperson for LTI welcomed the mayor's "hard line" and urged other councils to announce similar measures.
"Removing touts from our streets is a step in the right direction to ensure that everyone can feel safe when they travel by taxi. It's important that people using a taxi late at night can hire one with complete confidence," they commented.
In related news, taxi drivers in Norwich have claimed they are losing business and fear fr their welfare following an attack on a driver last week.
The Norwich Evening News reports that a taxi driver sustained injuries after he refused to take a man he claimed was drunk home.