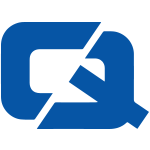 Taxi drivers in Crawley have called on the local council to introduce new measures to better regulate the number of cabs operating in the area.
Cabbies have complained to the town hall that an over-supply of taxis combined with local traffic regulations have made it "utterly impossible" to do their job, reports the Crawley News.
In particular, taxi drivers are unhappy with policing around the Three Bridges Station, which is said to have become so overcrowded that cabbies are being forced to move on, thereby hindering their business.
Responding to the complaints, council leader Bob Lanzer said that regulations around the station would be reassessed, but declined requests to place restrictions on the number of hackney carriage taxis in the area, claiming it would impede customer choice.
This comes after cabbies in Chelmsford last week threatened strike action due to concerns over the number of new licences being awarded in the area, as well as unhappiness over the local council's refusal to approve a fare increase.
Visit the #1 page for taxi insurance – ChoiceQuote