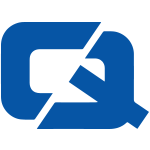 Taxi drivers in Crewe and Nantwich may be set to see a cap on new licenses imposed in the area in response to their concerns about overcrowding.
Cheshire East Council's chief executive Erika Wenzel has agreed that a wide review of taxi licensing and provision is necessary across the district, reports the Crewe Chronicle.
This comes after the newspaper reported last week that the Crewe and Nantwich Taxi Association had accused the council of treating the industry as a "cash cow" by issuing more licenses than are necessary for the demands of the population.
It drew attention to the fact that 150 drivers are currently licensed across the two towns, which is around the same as the number registered in Stoke, an area which is three times more populous.
These concerns have now led to a meeting between Ms Wenzel and Crewe and Nantwich MP Edward Timpson to discuss the matter.
A temporary cap on hackney licenses is now being considered as part of a large-scale review.
Visit ChoiceQuote, the #1 for taxi insurance