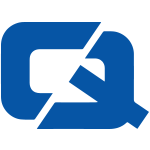 Cabbies in Cumbria have raised concerns that restrictions on taxi pick-ups in the area are impacting on business for drivers and causing inconvenience for clients.
Taxi drivers have branded Cumbria County Council's decision to ban cabs from travelling down to the Barker's Crossing footbridge during the daytime as "ludicrous", reports the Times & Star.
The authority argues that this move is necessary for safety due to the number of buses and pedestrians in the area between 07:00 and 19:00, with cabbies issued £30 fines if they are caught flouting this rule.
However, drivers have stated that the law is punishing elderly and disabled customers who rely on taxis to pick them up from this area to get around.
Local cabbie Sheena Robinson said: "They don't want us to be there at 7pm when the shops are closed – they need us during shopping hours."
Earlier this week, the Evening Gazette reported that cab drivers in Stockton are voicing complaints against the council over traffic flow regulations near a taxi rank, which they claim is making the area dangerous.
Visit ChoiceQuote for the #1 taxi insurance