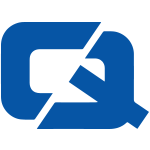 The Darwen community has been reassured by the council that the area's taxi insurance customers are operating a very safe business.
Members of the council and officers of the Vehicle and Operator Services Agency have revealed that the vehicles used by Darwen's cabbies are in "impeccable" order.
This comes after they conducted an impromptu inspection at various checkpoints throughout the town centre at the weekend.
Among those examining the cabs was PC Simon Harwood, who told the Blackburn Citizen: "The vehicles were of an incredibly high standard.
"Only two were taken off the road and one of those was actually a Blackburn taxi travelling through Darwen."
Meanwhile, taxi insurance customers operating in the Wyre Forest recently pledged to fight against new council proposals that could see them being priced out of their trade.
The local authority called for all cabs to be upgraded with wheelchair accessibility, which could cost drivers up to £25,000 – a price they have claimed they could never afford, the Express and Star reported.
Visit the #1 Taxi Insurance page