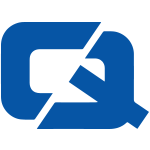 Taxi drivers in one area could end up sharing a dedicated lane with HGVs if a council scheme goes ahead.
Officials in Norwich want to open the bus, taxi and cycle lane in the city's Newmarket Road to lorries taking part in a consolidation scheme designed to ease congestion.
But local taxi firms and cyclists have objected to the plan on safety grounds, the Norwich Evening News reports.
Quoted by the paper, Norfolk county councillor Adrian Gunson said: "We are talking about just a handful of lorries each day and by consolidating loads it will lead to fewer lorries coming into Norwich, on other streets as well as Newmarket Road."
Taxi insurance and haulage insurance customers are likely to be divided by the issue, which could see journey times cut for HGVs but may also result in delays for taxi drivers using the lane.
A 12-month trial period is being planned for the idea, with councillors set to make a final decision by the end of this week.
The British Motorcyclists' Federation is currently pushing new London mayor Boris Johnson to allow motorcycles to use bus and taxi lanes in the capital.