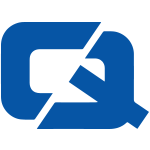 Proposals by Derby City Council to ban vehicles from the city centre at night time have been met with concern from local taxi drivers.
Derby Area Taxi Operators' Association has stated that plans to pedestrianise areas of the city between 22:00 and 04:00 will have a negative impact on their business, reports the Derby Telegraph.
The council's intention with its proposals is to reduce rates of alcohol-fuelled violence by creating more space, with existing city centre taxi ranks potentially set to be moved to more outlying areas.
However, the taxi organisation's Javed Khan suggested this will only serve to put customers off taking cabs, while creating further safety issues for the large number of people who will be forced to travel away from the centre to reach the new ranks.
He added: "I think the only way to cut down on violence in the city centre is to have more police officers. I can't see how creating more space is going to help matters."
Earlier this year, taxi drivers in Derbyshire were subjected to a series of spot checks initiated by South Derbyshire District Council to ensure that vehicles were conforming to proper standards.
Visit ChoiceQuote for the #1 taxi insurance page