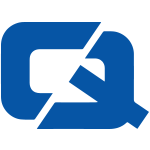 South Derbyshire District Council has clamped down on local taxi drivers who are failing to meet their legal obligations over vehicle safety.
The authority conducted spot checks of 23 vehicles earlier in the month, revealing that 11 were not considered roadworthy according to official regulations.
Among the problems isolated during the inspections were defective seatbelts and headlights, as well as illegal or unsafe tyres.
John Bladen, chairman of the district council's environmental and development services committee, has described the findings as "disappointing" and called on other drivers to ensure they maintain their vehicles properly.
He said: "The safety of the public is their responsibility and we will continue to carry out checks to make sure that they put people first."
Last week, police in Essex allied with other local authorities in order to institute new service standards for cabbies in the area, which concern issues of safety as well as professional conduct matters such as politeness and punctuality.
Visit ChoiceQuote, the #1 taxi insurance page