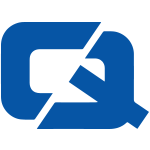 Taxi drivers in York have expressed concern that a planned new card system for disabled passengers will penalise smaller firms.
The local council is discussing a new scheme that will see the system of tokens currently used by the disabled and elderly to obtain subsidised fares replaced by an electronic card, reports the Press.
However, the reading devices designed to work with the card are only being distributed to firms with 20 or more cars, which could lead to companies which do not qualify losing out on thousands of pounds worth of business.
Anthony Brown, who runs the T'ony Way To Travel taxi firm, said: "This precludes the smaller operator and they will lose out on business they had before. I won't be able to take these people and they are going to look elsewhere."
Concerns were also raised that the new system will deprive disabled and elderly passengers of choice.
This week also saw Age UK criticise the local council in Gloucestershire after it was revealed that taxi travel tokens issued to elderly residents may be scrapped due to budget cuts.
ChoiceQuote – #1 for taxi insurance