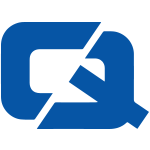 The decision by the Knowsley local licensing committee to approve the use of the E7 taxi as a hackney carriage has been welcomed by a local driver.
According to Allied Taxis, Gerry Roberts, a driver from the area, said the move is a "giant step forward" in helping to improve conditions for drivers, taxi insurance customers may be interested to learn.
The Peugeot E7 features driver and passenger airbags, fully adjustable seat and steering column, as well as a more spacious cab.
Mr Roberts said his current vehicle only offers protection in the form of a seatbelt if he is involved in an accident and his cab is "quite small and basic".
"We have waited so long for the approval of the E7, I have ordered mine already and am hoping to be driving around in it by the end of September," the driver said.
The vehicle is also expected to provide a more suitable solution for disabled people wishing to travel by taxi, according to the Liverpool Daily Post.
A spokesman for Knowsley Disability Concern, said two of its members had inspected the E7 and found it to be "favourable as a vehicle for use by disabled people".