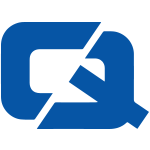 Hundreds of taxi drivers in Walsall may have risked a claim on their taxi insurance by driving vehicles that were found to be unsafe.
A safety check discovered faults among numerous cabs in the area, with hundreds failing their MOTs, the Express and Star reports.
According to the publication, of the cars put through tests, 86 per cent went on to fail their MOT.
Faults found included tyre and brake failures and issues surrounding suspension in some models.
The tests were conducted en masse at Walsall Council's MOT Test Centre earlier this year, but 280 drivers failed to turn up for the checks, meaning they could now be risking a potential taxi insurance claim by driving an unsafe vehicle.
Overall, the cars tested had a 59 per cent fail rate, compared with a national average of about 27 per cent.
Christmas partygoers across the country are being urged to travel home by licensed cab after attending events to protect their own safety.