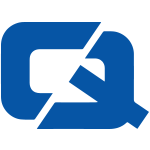 Private hire drivers in Edinburgh will soon be allowed to charge lower fares than black cabs.
Edinburgh City Council has approved a change to its taxi pricing policy on a trial basis following lobbying by a local minicab firm.
During the trial period, drivers working for Edinburgh City Private Hire will be permitted to charge up to 30 per cent less than black cab drivers.
The decision was welcomed by Kevin Woodburn, chairman of the Edinburgh Private Hire Association and a director of Edinburgh City Private Hire, who said it would benefit both the taxi trade and the public.
"We've felt for a long time that the fares in Edinburgh are excessive and would rather offer more value for money," he explained.
It is not yet known whether other minicab companies in the Scottish capital will choose to follow suit and apply for permission to set their own tariffs, but black cab operators have warned that the council's decision could lead to confusion among the public.
The news comes just weeks after the Scottish government announced a crackdown on Edinburgh's illegal taxi operators.
ChoiceQuote – the #1 for private hire insurance