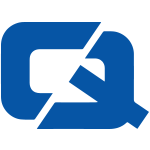 Cabbies in Enfield have expressed concern that the current disruptions in air travel caused by the volcanic ash cloud will have an impact on their business.
Drivers whose livelihoods depend on transporting passengers to and from London's airports have seen their income slashed by the meteorological event, which has grounded flights across the UK, reports the Enfield Independent.
Although certain British airports have since been able to reopen, it is feared that the disruptions could last for several weeks if activity in the Icelandic volcano responsible for the clouds persists.
Orhan Kati, owner of Winchmore Hill taxi firm Golden Cars, stated that his business has lost as many as 25 airport runs per day because of the cloud.
He added: "I don't know what is going to happen because the ash is still in the air, but hopefully this will end soon. We can't go on like this."
Northern airports such as Glasgow and Edinburgh are among those which have been able to resume flights in the last day, although it is expected that a new ash cloud from the volcano could lead to a further flying ban.
ChoiceQuote – #1 for taxi insurance