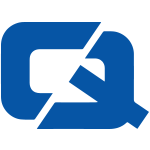 Essex Police have allied with local authorities to introduce a new set of service standards for cab companies operating in the area.
Under the terms of the new Quality Taxi Partnership passenger charter, cabbies have agreed to make assurances about the safety, maintenance standards and customer service which they offer to customers.
These include driving safely, being polite and punctual and providing access for disabled clients, as well as displaying official documentation such as fare charts and identity badges.
Chief Inspector Davies said the introduction of this code of practice will help allow customers to know what they should expect when they climb into a private hire vehicle.
He said: "Our desire is that people can be assured of their safety when they get into a taxi and that drivers can be confident their fare is genuine and will behave with respect."
Earlier this month, the Glasgow Evening Times reported that local firm Glasgow Taxis is to introduce uniforms for drivers in a bid to increase the professionalism and recognisability of its business.
Visit ChoiceQuote, the #1 for taxi insurance