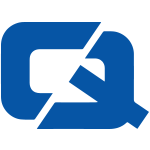 Black taxi insurance customers in the capital feeling the pinch of higher motor running costs are being forced to up their fares, it has emerged.
Transport for London (TfL) reported this week that the average passenger fare is set to rise by 3.4 per cent in April in a bid to help drivers cover operating costs while maintaining their earnings.
Ed Thompson, taxi and private hire director at TfL's Public Carriage Office, explained the impending hike has been calculated in accordance with annual running costs of the cabs.
He said: "The increase reflects changes in national average earnings and encourages taxi drivers to provide a top quality service in London."
This comes after MPs in Scotland pledged support to their local cabbies in the battle against organised crime within the taxi trade.
It recently emerged that gangsters in Scotland have been muscling in on the trade, sending drivers out on fares who have no taxi insurance or licence.
Visit the #1 Taxi Insurance page