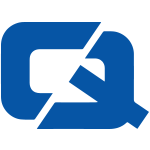 A new taxi fare gadget could put an end to passenger arguments and reduce the number of assaults on UK cabbies.
Hull company PayGo Solutions has created a pay-as-you-go system which asks customers to put money into a secure safe before drivers set off.
The Hull Daily Mail says the technology involves a meter which both the driver and passenger can see.
The paper reports: "Once the fare reaches the amount the customer has paid, the driver can either stop until they put more money in or continue to the final destination."
Hull drivers have been testing the system after it was first launched in March and it is hoped the gadget will become a big hit with cab firms nationwide.
If successful, the invention could cut the number of assaults on drivers and incidents of criminal damage, reducing the number of claims firms and drivers have to make on taxi insurance policies.
Cutting the national rate of assaults on taxi drivers has been listed as a major crime reduction target by the government, which produced a 2005 report on the issue.