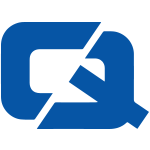 Taxi insurance holders in Norwich may soon be using a new service that sends a text message to clubbers when their taxi arrives.
Courtesy Taxis owner Mark Streeter is launching the service after purchasing the rights to "text Norwich" from a US company, the Norwich Evening News reports.
Those wishing to book a private hire taxi send a text message containing the phrase and details of where they would like to be taken to and at what time, Mr Streeter explained.
Clients receive booking confirmation by text and then a third message when the taxi arrives, he said.
"This text will also say what kind of car it is and what the registration number is, so it's 100 per cent safe, and you know you are getting in the specific taxi you ordered," he remarked.
In related news, the St Albans Observer reports that a private hire taxi driver in the area has been fined after collecting passengers who had not previously booked.
Ghulam Malik, whose taxi insurance premiums may be affected, was fined £133 and told to pay £342 in costs by magistrates.