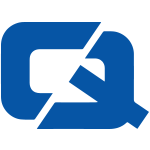 Staff at a Taxi firm have been given free IT training as part of the firm's drive to improve the skills of employees.
Workers from all sectors of LTI Vehicles got lessons on how to use PCs and software like Microsoft Word and Excel.
The training scheme was funded by the Learning and Skills Council and went down well with staff at the firm, who were presented with certificates on completion of the courses.
LTI training and improvement advisor Adam Wright said: "This programme has shown employees are willing to give up their spare time to benefit not only their own personal development but also the business as a whole."
LTI is part of Manganese Bronze, the name behind London black cabs, and is responsible for building hundreds of models identical to those driven by thousands of taxi insurance customers every day.
Lessons were delivered at basic, advanced and intermediate levels of learning and included guidance on computer maintenance.
LTI employs around 450 people at its Coventry factory and has built an estimated 100,000 vehicles since it was founded in 1948.