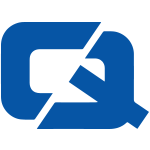 A Glasgow taxi company has complained that it is being unfairly victimised by Strathclyde Police over accusations of its alleged links to organised crime.
Network Private Hire has had its application for new booking office and driver licences rejected by Glasgow City Council under laws designed to target criminals using the taxi trade as a front for illegal activities.
The decision has been met with approval from Strathclyde Police, which has previously lobbied against NHS Greater Glasgow and Clyde's decision to award the company a lucrative transport contract.
However, a spokesman for the taxi firm told the Herald that it is being victimised unfairly by the constabulary's chief constable Stephen House.
He stated that current owner John Cassidy has no criminal record and is targeted for indiscretions committed by previous shareholders.
The spokesman added: "Mr Cassidy reserves the right to make an appeal, if necessary, to Scotland's Justice Secretary and to the European courts to seek protection from this astonishing and unprecedented campaign of harassment."
For the #1 private hire insurance, visit ChoiceQuote