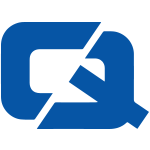 A taxi hire firm in Glasgow is helping in the fight against epilepsy ignorance by getting clued up about the condition.
Glasgow Taxis has provided first-aid cards to all its cabbies so that they will be able to help passengers who suffer seizures in their vehicles.
According to the Glasgow Evening Times, the firm is the first in Scotland to pioneer such an initiative, which advises drivers to put something soft under the heads of seizure victims, among other tips.
Epilepsy Scotland representative Lesslie Young said the scheme could prove to be a lifesaver.
"We applaud Glasgow Taxis as the first cab-hire company to equip its drivers in this way. We hope others with follow their lead," she added.
Charity Epilepsy Research states that epilepsy affects approximately one in every 200 people, with victims at serious risk of injuring themselves during seizures.
The episodes are caused by a sudden rush of electrical impulses in the brain.
For the #1 taxi insurance, visit ChoiceQuote