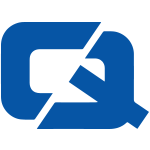 Authorities in Glasgow are recruiting local cabbies in a new campaign against drink driving in the city.
Staff from Glasgow Taxis are to be tasked with keeping a lookout for other motorists who they suspect to be driving under the influence and report them to the police, reports the Glasgow Evening Times.
It is hoped that by using the eyes and ears of the taxi firm's 1,000-strong workforce, Strathclyde Police and Glasgow City Council will be able to reduce the impact of alcohol on road safety over the festive period.
David Mackie, chairman of Glasgow Taxis, expressed delight at being able to assist, saying that the firm's cars are "well-placed" to aid in this initiative.
He added: "It is something that a lot of drivers have done in the past and certainly something they will be encouraged to do this year."
Earlier this month, the Evening Times reported that Glasgow Taxis will be introducing compulsory uniforms for its drivers next year in a bid to strengthen its brand image.
For the #1 taxi insurance, visit ChoiceQuote