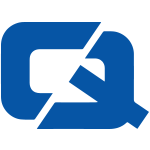 Glasgow City Council has voted to reject an application for a new type of modified wheelchair-accessible taxi to operate in the city.
The authority has refused to include the specially-adapted Mercedes Vito, which was to be sold by dealership John Paton and Son, from being added to its list of approved vehicles.
According to the Evening Times, the decision was taken due to fears that the carrier-style vehicles could be confused with private hire cars, which could encourage private hire drivers to illegally pick up passengers in the street.
However, John Paton and Son has expressed concern that the ruling will have knock-on negative repercussions in the city.
Owner William Paton said: "As this decision prevents a substitute vehicle we intended to sell being licensed in Glasgow, it puts the future of 100 members of staff in the city in jeopardy."
Earlier this month, the Scottish government launched a new initiative which aims to crack down on criminals who are using the taxi trade as a front for illicit activities.
Visit ChoiceQuote, the #1 taxi insurance page