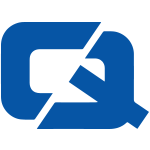 A Glasgow taxi firm has been awarded an NHS contract worth £2 million after the local healthcare trust chose to overlook concerns about its alleged links to organised crime.
Strathclyde Police have been vocal in their opposition of NHS Greater Glasgow's selection of Network Private Hire for a lucrative deal to transport patients to hospitals.
These concerns come after the firm was implicated in possible money-laundering activity during a police campaign in 2004.
However, this took place before current owner John Cassidy purchased the company, leading to him demanding via the Herald newspaper that police should apologise for its accusations.
The health authority has now deemed that the constabulary had failed to provide any legal basis for it not to go ahead with the deal.
A spokesman for Network Private Hire expressed happiness with the outcome, saying: "We are looking forward to working with the health board to provide a high quality, affordable and efficient service."
Visit ChoiceQuote, the #1 for taxi insurance