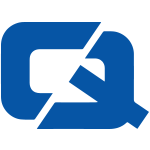 Glasgow Taxis have welcomed five new additions of TX4 models to the fleet as it strives to step up the level of service provided to customers.
Cabbie and fleet operator John Joyce praised the new models for their smooth running and engine performance.
He added that the TX4 is more user friendly, saying: "Many of my disabled clients find the TX4 much easier to access thanks to its fold-down ramp, swivel seat and brightly coloured grab handles."
The TX4s resemble the iconic London Taxis produced by LT1, but they boast a greener engine and improved suspension.
Meanwhile, Julie McColgan, one of Manchester's few female drivers, has extolled the benefits of driving a London Taxi-style cab.
Ms McColgan, who has driven an LT1 cab for her entire career, said she would not feel safe in another kind of vehicle because they do not usually include the same kind of protective features such as a central partition.
Visit the #1 Taxi Insurance page